Flight Training
Flight training is provided daily at Torrance Airport by CFI Jon Thornburgh, Terry Johnson and other CFIs. Jon Thornburgh brings his students a lifetime of aviation experience, from flying Navy jet fighters to an airline career and lifelong General Aviation flight instruction in airplanes, seaplanes, helicopters, gliders, balloons, 'ultralights' and weight-shift-control aircraft. Besides preparing students to pass the practical test to receive their certificates, Jon teaches real-world flying and good aeronautical decision making practice to help make the student a safe pilot for life.
Learn to fly and join our flying club now! Click here: Sling Flying Club
Our Fleet
Flight training is provided in any of the aircraft in our fleet.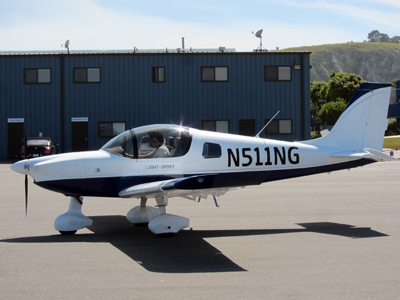 The Airplane Factory Sling LSA

The Airplane Factory Sling LSA is our premier LSA training aircraft. A 'pilot's airplane', this is a great machine to learn to fly in and to experience the joy of flight.

Instruction cost: $150/hr flight time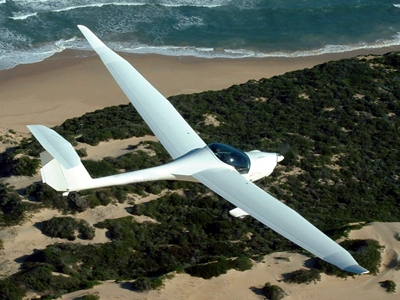 Urban Air Lambada Motorglider

The motorglider is a popular choice because of its sweet handling and great performance and only 10-hr flight time requirement for Sport Pilot Glider certificate.

Instruction cost: $150/hr flight time *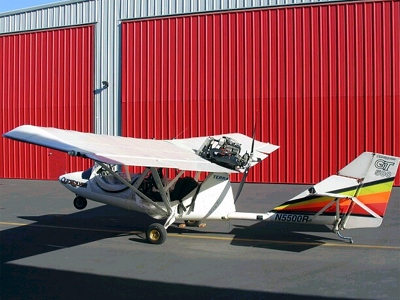 Quicksilver GT-500 Sport Plane

The GT-500 is close to the performance of many 'ultralight' trainers out there. It is a popular choice for pilots who own or intend to fly more 'open' machines, or current ultralight pilots preparing for the practical test in their Light Sport Aircraft.

Instruction cost: $150/hr flight time *
* Please see Training Costs page for a full description of pricing.